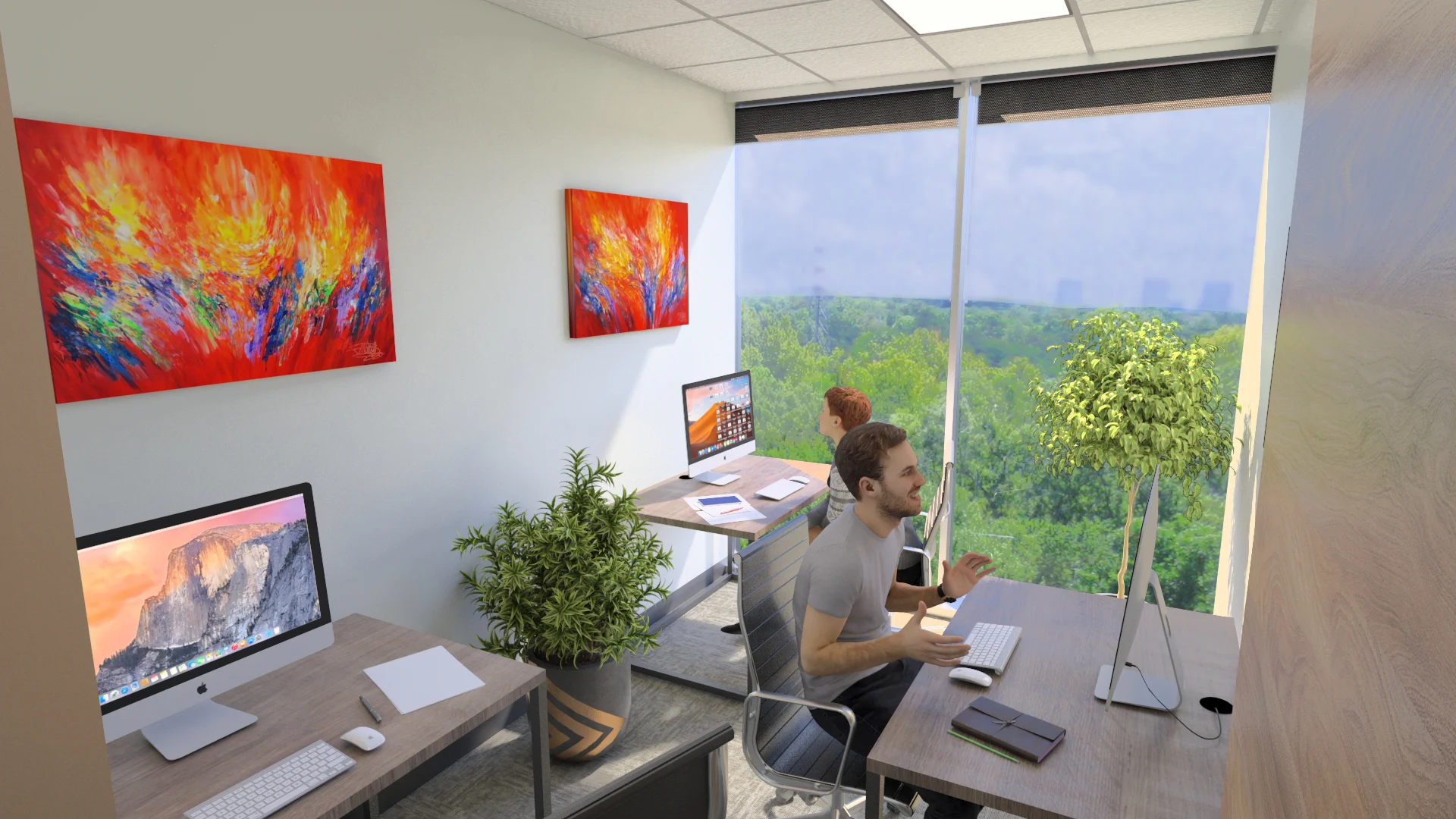 Private Office Space in Atlanta, Georgia
Rent furnished offices for individuals or suites for teams, all complete with meeting rooms and access to coworking amenities.
Schedule a call
Choose from a variety of office types
Find the perfect setup that fits your individual or team needs so you can get more work done.
1 seat

Solo Suite

For individuals. Fully furnished and featuring a professionally designed interior to help you stay stimulated and motivated during the workday.

Call now or book a tour

2-9 seats

Executive Suite

Professional Layout

A layout with one desk and plenty of room and furniture for brainstorming, hosting and impressing clients, or taking a relaxing breather.

Team Layout

A layout with multiple desks and a beautiful atmosphere for small team work (1-5 seats).

Call now or book a tour

10+ seats

Company Suite

Need a bigger area to work? Our Company Suites are fit to accommodate 10+ people, either in one large space or through connecting offices. Contact us for availability and pricing.

Call now or book a tour
Lucid Private Offices in Atlanta
3379 Peachtree Road NE, Suite 700 — Atlanta, Georgia 30326
Near this location:
Photos
Lobby

Church Restaurant

Patio

Team Suite

Reception

Common Area

Meeting Room #1

Professional Office
Amenities that delight
Business mailing address

Expecting a package that needs signed for? Your receptionist will let you know when it arrives. Ordering food delivery? Just pick it up at the front-desk.

Front-desk receptionist

Expecting clients or colleagues? Your receptionist will greet them and notify you when they arrive.

High-speed internet

Whether you are working in the cloud or spending your meeting online, you can work with confidence on our blazing fast internet with both wired and wireless connections.

Unlimited coffee

Need to refuel? Grab a fresh, complimentary cup of coffee from the coffee bar.

24/7 building access

Need to get in your office outside of normal business hours? Get full control with 24/7 building access.

On-site IT staff

Having trouble with hardware or services? Our team is ready to assist with any issues that may arise.
Looking for something else?
Office Memberships

Starting at $275/month

Our office memberships include meeting room and private office time along with a business mailing address and local telephone number. Get the benefits of a professional office suite with the flexibility and value of a coworking membership.

View plans

Team Offices

Plans as low as $150-300/employee/month

Beautiful furnished offices for teams complete with meeting rooms and access to coworking amenities. Find the perfect remote, hybrid, or permanent setup for your team.

Learn more
Uniquely Lucid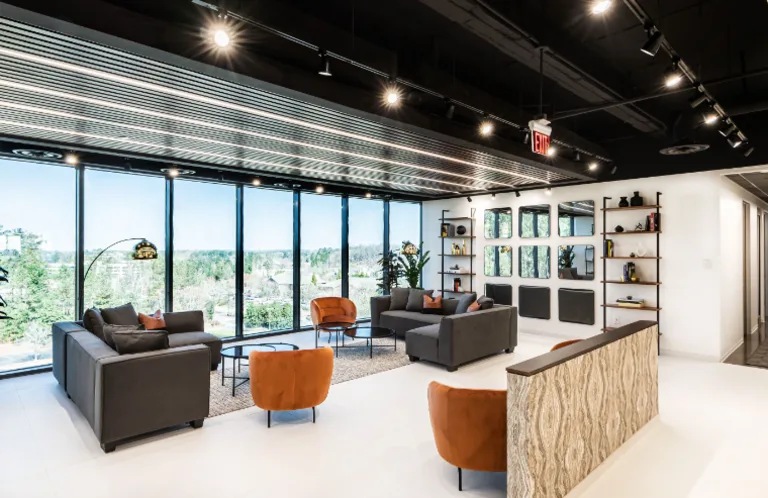 Your surroundings matter.
Whether you're a licensed professional, an entrepreneur, a team leader, a freelancer, or a remote worker, our offices will fit your needs. Ample natural light, outstanding design, comfortable furniture, and functional office solutions provide for a motivating and stimulating workspace where you will prefer to be during your workday. And our logo is absent from all of our interior spaces — this is your headquarters, not ours.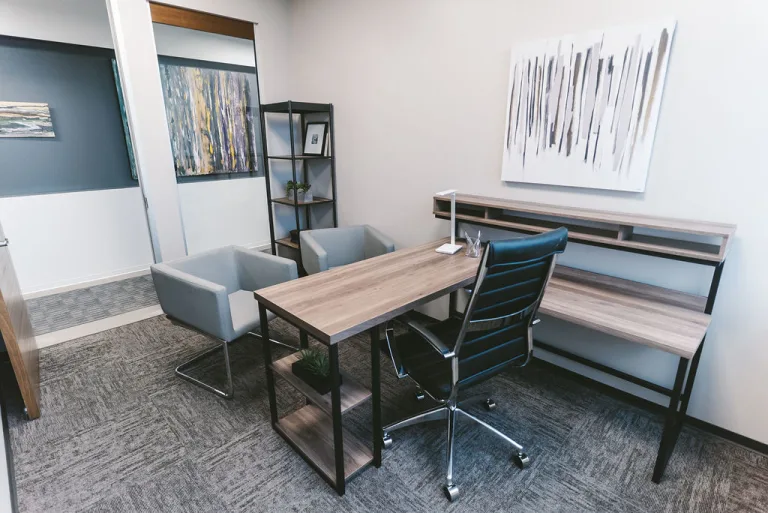 Furnished, move-in ready private offices.
Forget about the "new office" shopping list — we've got you covered. Our move-in ready, wired, and furnished private offices give you 24/7 building access and a full floor of infrastructure and amenities. Get the support of a large office without the restrictive long-term lease.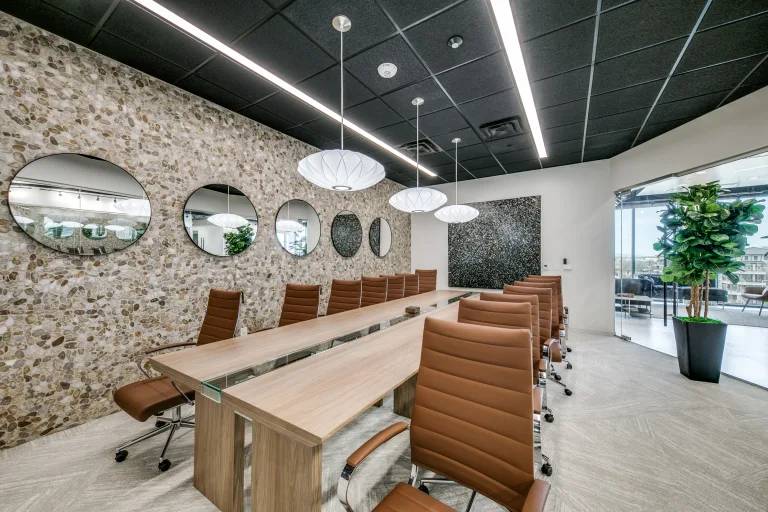 Meeting rooms included.
Meet clients in your own private office space or book a professional meeting room at any of our locations. These beautiful meeting rooms support video conferencing and screen sharing, and we also have a projector on-site.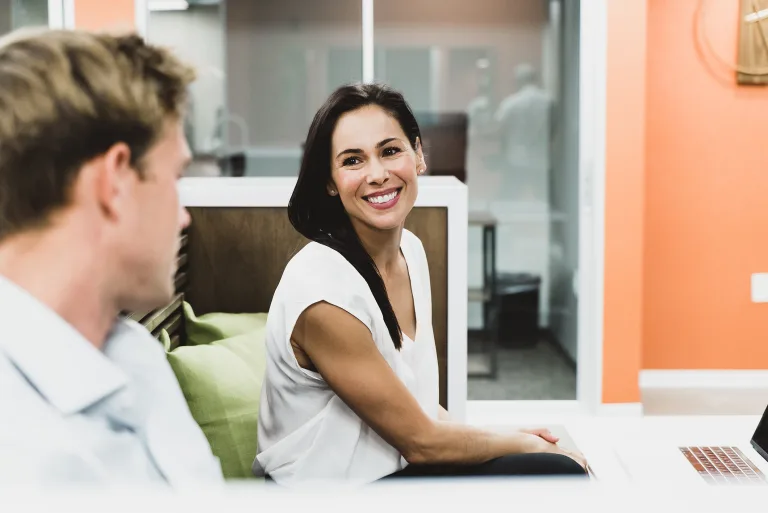 No long-term contracts required.
We pride ourselves on flexibility and ease. Pay month to month and upgrade your office whenever you're ready to scale. Planning to settle in? Lock in your rate for 6, 12, or even 18 months.
Frequently asked questions
When can I move in?

We can get you up and running in 48 hours. Or if you're looking to get started in the near future, we can reserve your office for you up to 60 days in advance.
Can I upgrade to a bigger office as my company grows?

Absolutely. Many people start out with a SoloSuite and upgrade to an ExecutiveSuite as they hire more employees. We're here to support you as you scale!
Is the price really all-inclusive?

A big, resounding yes. Every amenity you see on this page is included in the price of your monthly rent. We hate nickel and diming as much as you do.
Can I use my own furniture?

Sure, there are even some discounts available if you utilize your own furniture. We want you to feel comfortable and make your office a place you want to work in.
Can I use your other locations?

Yes! In addition to your private office, you're welcome to use meeting rooms and common spaces across all our 20+ locations. So if you want to meet a client on the other side of town, you can!
Schedule a call now
On your free phone consultation, we'll discuss:
Your needs, wants, and workspace goals.
How flexible plans and simple pricing can save you money and time.
The questions and insights you need to choose the right workspace solution.
What makes Lucid Private Offices special (and why an in-person tour is the best way to experience the difference).
And answers to any other questions you might have!
Or call 1-888-445-9675 to get your free consultation.